Weekends at Clark's Elioak Farm
Lots to do on special weekends throughout the year.
Special Weekends
We will have fun doing everything differently in 2020! We are going to be very creative this year - we have always been a fun, magical place and that is still true!!
Available daily: petting farm, Enchanted Express Train, cow train ride, ENCHANTED FOREST attractions, play areas and playground, picnic area, and Castle store. (Pony rides are currently unavailable.)
We are just going to do it all with masks (for everyone aged over 7) and social distancing. We can still have lots of fun!!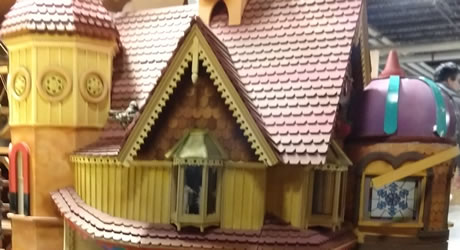 JUNE 13-14 OPENING WEEKEND and welcoming the WEE WONDERS HOUSE
Reacquaint yourself and your children with your favorite animals at our farm.  Take a pony ride on Captain Jack. Ready to take a hayride with Trusty the Tractor?  All Aboard the Enchanted Express Train, too! It's so much fun to be back at the farm again! We are also celebrating the gift of the WEE WONDERS HOUSE from Maryland Public Television.
JUNE 20-21 FATHER'S DAY WEEKEND
Happy Father's Day to all our wonderful fathers and grandfathers!!! Enjoy our wonderful baby animals and a picnic lunch at one of our picnic tables found throughout the farm. Everyone will love seeing the Enchanted Forest attractions they remember visiting before they became DADS and MOMS!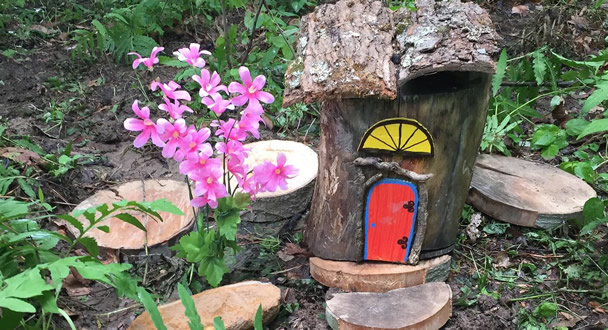 June 27-28  FAIRY FOREST WEEKEND
Walk through our new Fairy Forest and see where the fairies live. Wear your wings or fairy dresses. We will have fairy storybook times (with social distancing) throughout the day both Saturday and Sunday. Learn about our Fairy House Contest and enter to build a house. All age groups can enter.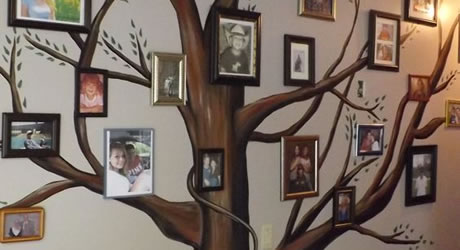 JULY 4-5  YEAR of the HOWARD COUNTY WOMAN
In recognition of the Howard County Year of the Woman, Martha Clark and Nora Crist will be celebrating the remarkable women in their family that inspire them as farmers and community leaders. Come see the contributions these amazing women have made throughout history to their family and their community. Happy July 4th, too!!!
Click on the following links to schedule a BIRTHDAY PARTY or GROUP TOUR