Special Events at Clark's Elioak Farm
Lots of special events throughout the year.


2022 Calendar of Weekend Events
Attractions available daily: petting farm, hay wagon ride, pony rides, Cow Train and Enchanted Express Train, play areas and slides, picnic area, Enchanted Forest attractions and Pine Tree Forest and Fairy Forest. Check out our displays in the Education Building-EC, 250 Exceptional Ellicott Women and the Lost Words: Losing Our Connection to Nature.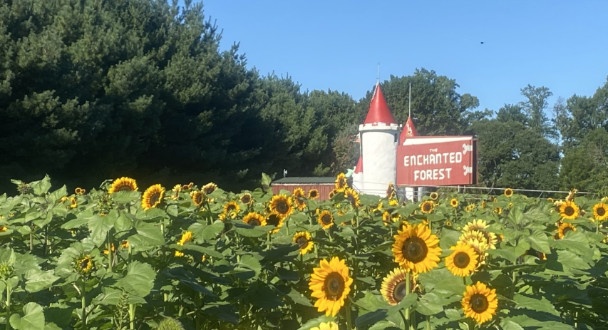 August 19 - Sept 5, 2022: SUNFLOWER SHOWCASE
Our sunflowers were in bloom. Many visitors came out and wandered through the patch and got some great photos.
To allow for some evening shots, we opened extra hours—until 7 pm on Saturdays and Sundays.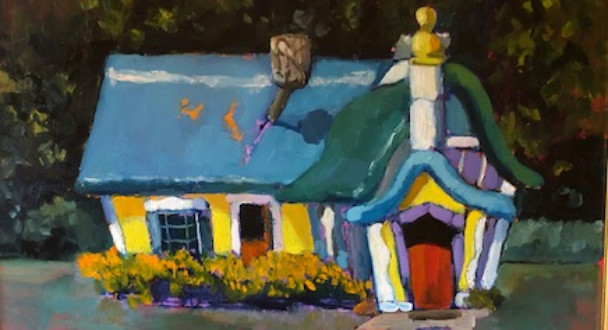 Sept 6 to Sept 10, 2022: Plein Air Artists - An Enchanted Painting Experience
We had over 25 local artists come to the farm and paint their favorite scene - Mother Goose, the Old Woman's Shoe, the Three Bears House, some adorable goats and our Fairy Houses. There paintings are wonderful. They will be back in the Spring for another Plein Air event.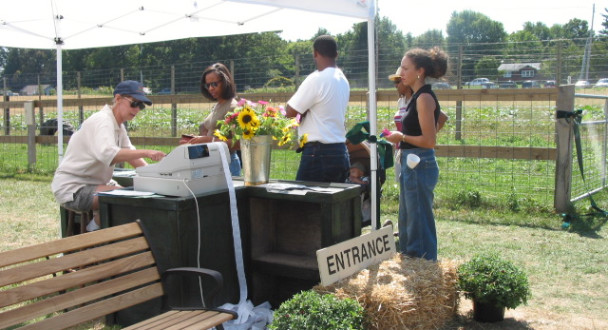 Sept 11, 2022: 20th Anniversary Celebration!
Clark's Elioak Farm's Grand Opening was on September 7, 2002. We celebrated 20 years of farm fun this month.. Thanks to all the visitors who have come over those 20 years and made the farm such a great place to work and visit. Here's to 20 more years!!!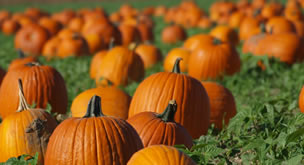 SEPT 17- OCTOBER 31, 2022 OUR PUMPKIN PATCH IS NOW OPEN 7 DAYS A WEEK
Monday through Friday 10 AM to 5 PM
Saturdays and Sundays 10 AM to 5:30 PM
Each weekend Kettle Krazed and Pizza Krust will be serving food-kettle corn, fresh lemonade, pizza, hot dogs.
Facepainting by Vivid Facepainting every weekend plus the school holidays (October 5, 21 and 24)
Bach to Rock Music School is coming to the farm for an exciting afternoon of games, giveaways, and music!
Saturday October 1 - 2 PM to 4 PM
Saturday October 8 - 2 PM to 4 PM
Saturday October 22 - 2 PM to 4 PM.
OCTOBER 29-39, 2022 - HALLOWEEN COSTUME PARADES - Parades at 11 AM and 2 PM on Saturday and Sunday.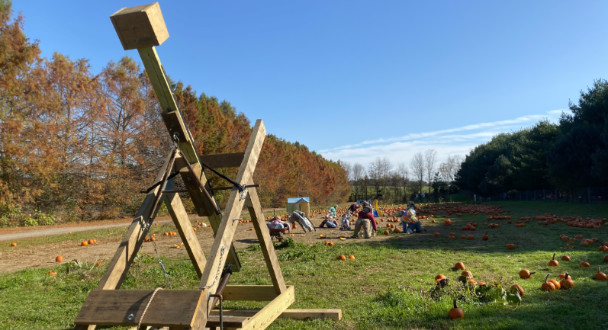 November 5-6: PUMPKIN CHUCKING WEEKEND
We have a special catapult that will launch your pumpkin across the farm. This is a 20-year tradition for our farm and a great family favorite.
Bring your own pumpkin or use one of ours and let's see how far it will go!!!
Click on the following links to schedule a BIRTHDAY PARTY or GROUP TOUR