Special Events at Clark's Elioak Farm
Lots of special events throughout the year.




2023 Calendar of Weekend Events
Attractions available daily: petting farm, hay wagon ride, pony rides, Cow Train and Enchanted Express Train, play areas and slides, picnic area, Enchanted Forest attractions and Pine Tree Forest and Fairy Forest. Check out our displays in the Education Building-EC250 Exceptional Ellicott Women and the Lost Words: Losing Our Connection to Nature.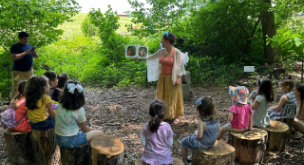 MAY 9, 11, 16,18, 23, 25, 30 and JUNE 1, 2023 STORYTIME at the FARM
Come share a special story at the farm with your favorite farm animals and storybook characters. Every Tuesday and Thursday at 11 am, we will offer entertaining storybook times. Books about animals, storybook characters, nursery rhymes and fairytales to delight the children. Come join in the FUN!!.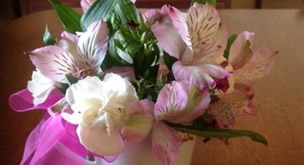 MAY 13-14, 2023 MOTHER'S DAY WEEKEND!
Happy Mother's Day to all our wonderful mothers!!! Come enjoy our wonderful baby animals and their moms!! Especially our 12 goat mamas and 23 kids!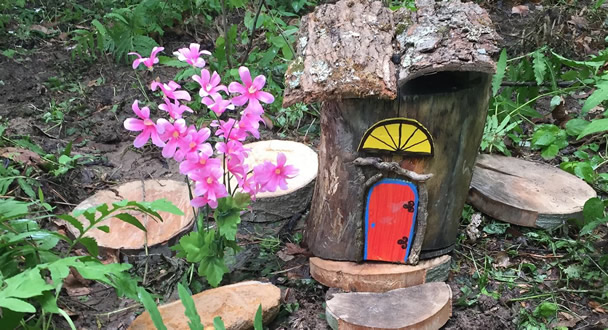 MAY 20-21, 2023 FAIRY WEEKEND
Let's celebrate everything about fairies. Come dressed in fairy wings and dresses or wear a gnome outfit. We will have fun coloring and craft activities for the kids. Join in the fun and see what great pictures and crafts you can create to take home. Enjoy Fairy Storytime (11:30, 1:30 and 3:30) Also, learn about our Fairy House Contest. If you start now you will have lots of time to build a fairy house for our July 15th contest.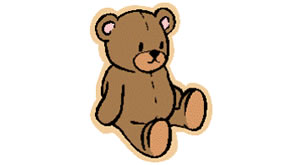 MAY 27, 2023 TEDDY BEAR FARM VISIT!
Bring your bears! Free hayrides for all children who bring a teddy bear.

Teddy bear contest at 1 PM and 3 PM on Saturday.

Folk singing with Tony McGuffin from Noon to 4 PM. Raindate is Sunday May 28, 2023 from noon to 4 PM for the contests and folk singing with Tony!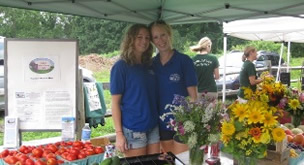 SATURDAY JULY 1: CLARK'S PRODUCE STAND opens!
Fresh vegetables straight from the farm.  You can't get more local than that!
Come to our roadside produce stand for sweet corn, tomatoes, peppers, cucumbers, squash, watermelon, cantaloupe.  Pick-your-own flowers, too.
The Produce Stand is then open seven days a week 10 AM to 6 PM.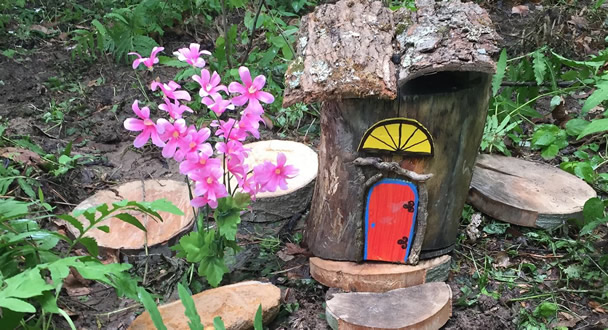 SATURDAY JULY 15, 2023 FAIRY HOUSE CONTEST
Since our farm is such a magical place already - we have all the fairytale characters and stories from the Enchanted Forest, it must have seemed like the perfect forest for the fairies to make their homes. We have many fairy houses at the farm already. But we would like the fairies to have some new houses. Will you help us?
We will have a Fairy House Contest on Saturday July 15, 2023 with judging starting at 11 AM. Rules for entry are HERE, You can start making your houses NOW!!
Bring your house to the farm on or before 10 AM on July 15 to enter one of the 8 categories: There are 2 categories of house projects and 4 different age groups for each house project:
HOUSE CATEGORIES:
#1 The "All-Natural Materials" Fairy House
#2 The "Recycled" Fairy House
AGE GROUPS:
Age 5 and under, Age 6-10 years, Age 11-15 years, Age 16 and above.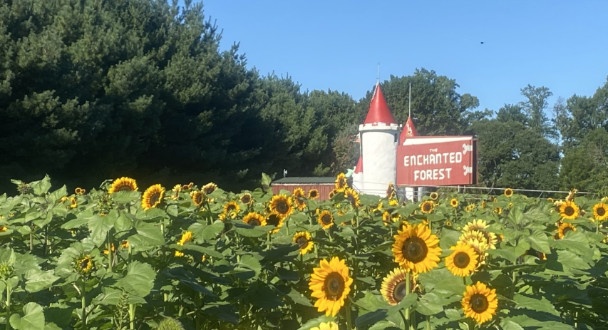 AUGUST 18 - SEPT 4, 2023: SUNFLOWER SHOWCASE
Our sunflowers are in bloom. Come out and wander through the patch and get some great photos. To allow for some evening shots, we will be open extra hours—until 7 pm on Saturdays and Sundays---so you can enjoy our sunflowers for as long as possible. You can take photos all day during our regular business hours and then some extra hours on the weekends.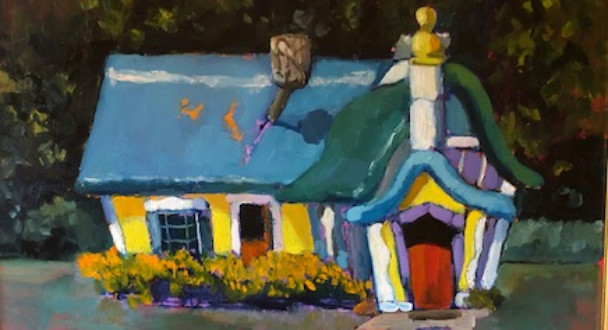 AUGUST 18 - SEPT 4, 2023: PLEIN AIR ARTISTS - An Enchanted Painting Experience
Come to the farm and paint your favorite scene - Mother Goose, the Old Woman's Shoe, the Three Bears House, or maybe the sunflowers, some adorable goats or a Fairy House. There is so much to inspire your artistic talents at our farm. Once you have registered, you can come any time during their visit and stay as long as you like. Registration details to follow.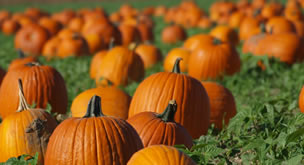 SEPT 16- NOVEMBER 5, 2023 OUR PUMPKIN PATCH WILL BE OPEN 7 DAYS A WEEK
Monday through Friday 10 AM to 5 PM
Saturdays and Sundays 10 AM to 5:30 PM
Each weekend Kettle Krazed, Pizza Krust and Benji's Ice Cream & Donuts will be serving food-kettle corn, fresh lemonade, pizza, hot dogs.
Facepainting by Vivid Facepainting will also be available. We look forward to Bach to Rock Music School coming to the farm for an exciting afternoon of games, giveaways, and music!
OCTOBER 28-29, 2023 - HALLOWEEN COSTUME PARADES - Parades at 11 AM and 2 PM on Saturday and Sunday.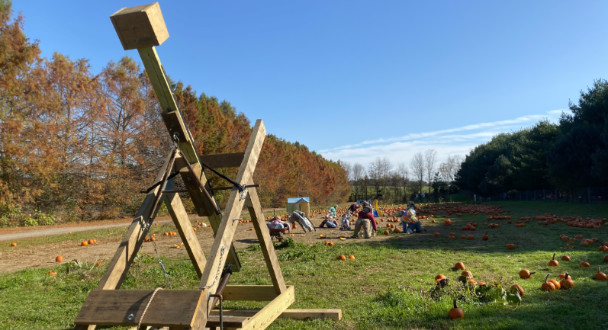 NOVEMBER 4-5, 2023: PUMPKIN CHUCKING WEEKEND
We have a special catapult that will launch your pumpkin across the farm. This is a 20-year tradition for our farm and a great family favorite.
Bring your own pumpkin or use one of ours and let's see how far it will go!!!
Click on the following links to schedule a BIRTHDAY PARTY or GROUP TOUR