Weekends at Clark's Elioak Farm
Lots to do on special weekends throughout the year.
Special Weekends
MAY 26-28, 2018 MEMORIAL DAY WEEKEND
Free admission for all active duty military and their families. We honor you and appreciate your service. Come be our guests any day this weekend—Saturday, Sunday or Monday. Gem mining and geode cracking are available. The petting farm and the rides will also be open on MONDAY, May 28.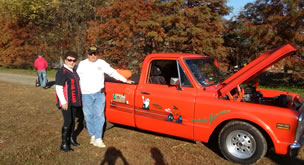 JUNE 9-10, 2018 TRUCK & TRACTOR WEEKEND
Wow! Come on out and visit all your favorite trucks. There will be an antique fire truck and antique cars, farm & construction equipment, vintage Army jeep, a super-charged way cool pick-up and much more. Gem mining and geode cracking on the Sunday too. As always, you will also be able to enjoy a hayride with Trusty the Tractor and Maggie the Massey during this weekend as well.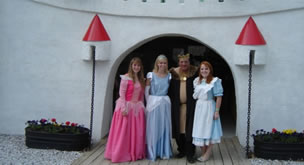 JUNE 16, 2018 ENCHANTED FOREST 63rd BIRTHDAY PARTY & BLOSSOMS OF HOPE CELEBRATION!
Come dressed as a princess (or prince or frog) and hang out with our princesses. Children may also dress up in princess gowns we have at the farm for a photo opportunity with our princesses. Martha Clark will be signing "The Enchanted Forest: Memories of Maryland's Storybook Park"   Folks from Blossoms of Hope will be joining us on this festive day to do a craft with the kids and play games as well. You can also purchase a pink cherry tree in memory of a loved one. We will be celebrating "WILLIE THE WHALE" this year.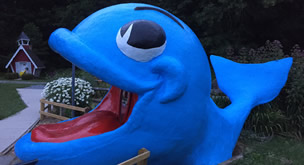 Please bring any photos you have of anyone from your family sitting in Willie's mouth. Didn't everyone take that picture when they visited the Park???
We will host our ANNUAL ENCHANTED FOREST EMPLOYEES REUNION from 12 noon to 4 PM. All former Enchanted Forest Employees will be admitted free. Come enjoy this enchanted day! Enjoy the chance to reminisce with other employees about your adventures working at the Enchanted Forest. Please spread the word to anyone else you think may have worked at the Enchanted Forest.
Sunday JUNE 17, 2018 HAPPY FATHERS DAY
Free hayrides for all fathers and grandfathers accompanied by a child on Sunday. Happy Father's Day to all our wonderful fathers!!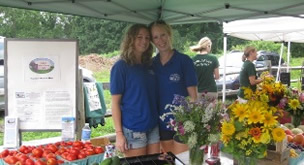 Friday JUNE 29, 2018 CLARK'S PRODUCE STAND opens!
Fresh vegetables straight from the farm.  You can't get more local than that.  Come to our roadside produce stand for  sweet corn, tomatoes, peppers, cucumbers, squash, watermelon, cantaloupe.  Also beef & pork from Clark's Farm. Our Roadside Produce Stand is open seven days a week 10 AM to 6 PM from Friday June 29 through September 3, 2018.
The petting farm is closed on Monday July 2nd, but open Wednesday July 4th.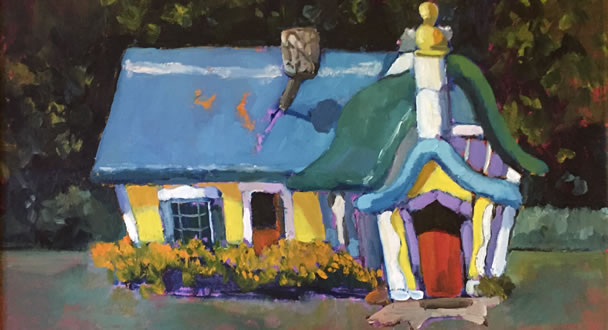 JULY 6-8, 2018 PAINT IT! ELLICOTT CITY
Our farm will host artists from around the region who will gather in Ellicott City the weekend of July 6-8 to participate in Paint It! Ellicott City, an annual plein air painting event. The Howard County Arts Council (HCAC), Howard County Tourism and Mat About You Framing & Gallery have partnered to present this paint-out weekend culminating in an exhibit of 27 juried artists at the Howard County Center for the Arts. In light of the recent flooding in Historic Ellicott City, this year's paint-out boundaries have been expanded to include the entirety of both Ellicott City zip codes, 21042 and 21043. The artists will set up their easels and paint throughout Ellicott City. Clark's Elioak Farm is one of the sites where artists will be set up their easels and paint throughout the weekend.
Artists and the public are invited to attend a free opening reception at the Howard County Center for the Arts on Monday, July 9, from 6-8 p.m.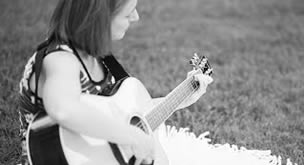 Saturday JULY 14, 2018 MARGOT BEVINGTON PERFORMS
Come and play in some bubbles, shake some shakers, juggle some scarves, and dance with Maryland children's artist Ms. Margot! She will sing and play children's favorites and her own award-winning music, celebrating imagination and play. Come and watch her live performance, then meet Ms. Margot and purchase a signed book or CD! Performances at 11 AM, 12 noon and 1 PM. Learn more about Ms. Margot at www.inandoutoftheclouds.com.