Weekends at Clark's Elioak Farm
Lots to do on special weekends throughout the year.
Special Weekends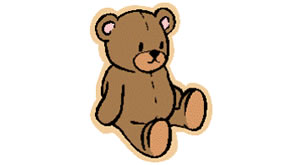 MAY 6-7, 2017:  TEDDY BEAR FARM VISIT!
Bring your bears! Free hayrides for all children who bring a teddy bear. Teddy bear contest at 1 PM and 3 PM Sat and Sun. Folk singing with Tony McGuffin from Noon to 4 PM both days. Also, take your bears to meet the seven dwarfs and enjoy the hands-on experience of GEM MINING.  Gem mining and geode cracking, too.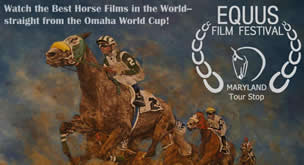 MAY 12-14, 2017 THE MARYLAND TOUR OF THE EQUUS FILM FESTIVAL comes to Clark's Elioak Farm.
A total of 19 films from five countries will be shown in the farm's Education Center, ranging from full length features to shorts. Equine topics portrayed on the screen include polo, dressage, horse racing, natural horsemanship, Western riding, horse rescues, the holistic benefits of riding and working with horses, steeplechasing and horses in art.
Each year the EQUUS Film Festival showcases up to 150 horse-themed films from around the world at its annual venue in New York City. Festival organizers then send the winning entries on tour throughout select U.S. and foreign sites. The Maryland tour comes directly from the recent Longines FEI World Cup™ Finals in Omaha Nebraska.
Show times run 5 PM - 10:30 PM on Friday, 12 Noon – 5:15 PM on Saturday and 12 Noon - 4:15 PM on Sunday. Admission includes entry to the farm ($6) and then $5 for a daily movie pass. All ticket sales are at the gate. For a complete listing of times and descriptions of the movies visit the Festival web site
There is a reception on Saturday evening from 6:30 – 10 PM, honoring the filmmakers and showcasing two films from Germany and Australia. Tickets to the reception are $50 and are limited to 100 guests. To rsvp, email ross.peddicord@maryland.gov. A portion of the proceeds will help fund projects of the Maryland Horse Council.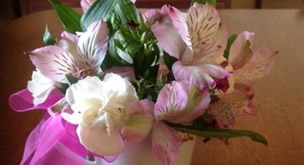 MAY 13-14, 2017 MOTHER'S DAY WEEKEND!
Free hayrides for all mothers and grandmothers accompanied by a child.
Happy Mother's Day to all our wonderful mothers!!! Come enjoy our wonderful baby animals and their moms!! Also on Saturday, May 13, you can make a teacup arrangement for Mother's Day gifting. These 'Enchanted Florals' are easy to make for kids of all ages. This craft opportunity is being presented by the Howard County Garden Club from 11:00 - 3:00. Small fee required.  Gem mining and geode cracking, too.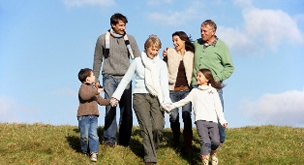 MAY 20-21, 2017 SPRING CRAFT WEEKEND.
To celebrate Spring, we will have fun coloring and craft activities for the kids.  Join in the fun and see what great pictures and crafts you can create to take home.
MAY 27-29, 2017  MEMORIAL DAY WEEKEND.
Free admission for all active duty military and their families. We honor you and appreciate your service. Come be our guests any day this weekend—Saturday, Sunday or Monday. Gem mining and geode cracking are available. The petting farm and the rides will also be open on MONDAY, May 29.
JUNE 3-4, 2017 TRUCK & TRACTOR WEEKEND
Wow! Come on out and visit all your favorite trucks. There will be fire and rescue equipment from our Howard County Fire Department, farm equipment from local farms and businesses, vintage Army jeep, a super-charged way cool pick-up and much more. Gem mining and geode cracking, too.